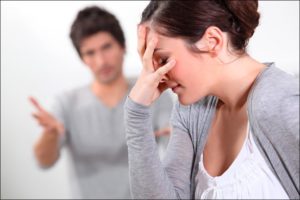 Recently a news flourished over social media about a US couple had a fight over a ringtone. The couple belong to two different culture as their way of thinking was totally different.
The couple were together for almost 4 years, things went very normal in the beginning however after their first child the couple went through a lot of problems, Some were financially and the rest were mentally. However they both struggled their way in this relation.
Although, the problem started increasing with the passage of time, as both were not equally satisfied with their relation, which was going through many obstacles.
The one major issue which kept on expanding between both was about the ringtone, as the mp3  ringtone used by guy, somehow irritated the girl, which ended on a fight between both. And it wasn't a normal daily routine fight. It continued for weeks and ended up in a divorce.