After the rapid acceleration in online shopping in the country, lot of new websites have emerged with in the last 2 years. And honestly its difficult to figure out the #1 website for shopping. We did some research on such website and came up with the best most used,  top 5 websites that allow online shopping in Pakistan. With the introduction of 3G/4G internet on cellular networks. More and more user have the access to visit these websites. With E-Commerce developing in Pakistan, Online shopping definitely have a brighter future if not a bright present.
We acknowledge that there are over dozen websites in Pakistan providing online shopping to its users. However we will only be focusing on what we believe to be the top 5, Most used and popular online shopping websites. We will highlight their qualities and weakness.
The website deals with all Amazon products. Its one of a kind and unique for Pakistanis. Amazon is currently not available in the country. So Nazdeeq seems to have good space to work around with. Nazdeeq allows you to shop through Amazon and Pay Cash. You'll receive your goods in about 10-14 business days from the time of payment. The platform is designed and functioning in such a way,  Where user can easily sneak into any products details and their categories with out much hassle. The navigation of the website is as good as Amazon. A beautiful long search bar at the home page allows its users to search any particular product and its details. To order a product simply login or signup using their forms. Once logged in fill your cart with products and hit check-out. Just like any other popular online shopping website.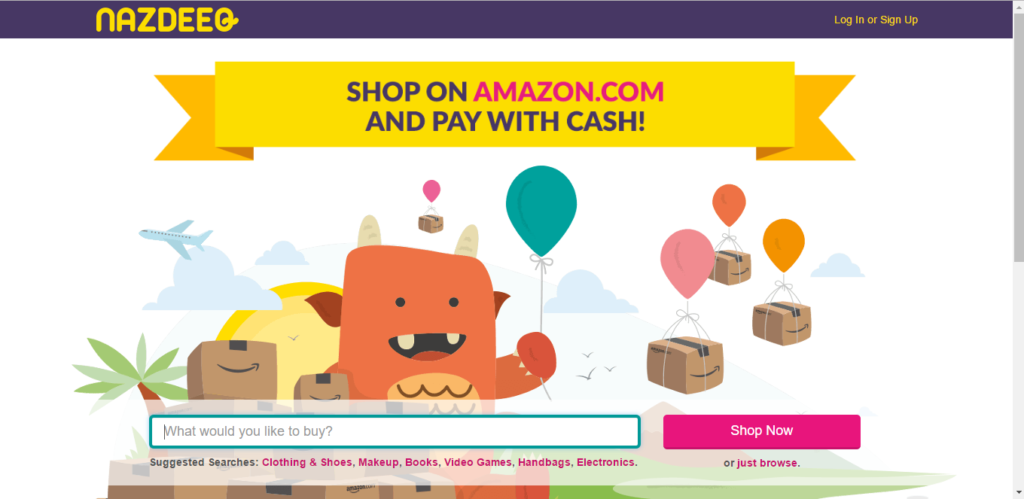 Daraz.pk
Daraz.pk is an other online shopping website. Running on the model of Amazon. Its uniqueness is that it brings together top  brands from the fashion high streets of Pakistan and local designer/retailers. This allows customers to choose from its wide variety and compare prices at the same time. Its a one stop shop for almost all products. Daraz.pk aims at selling designer brands to its valued customers.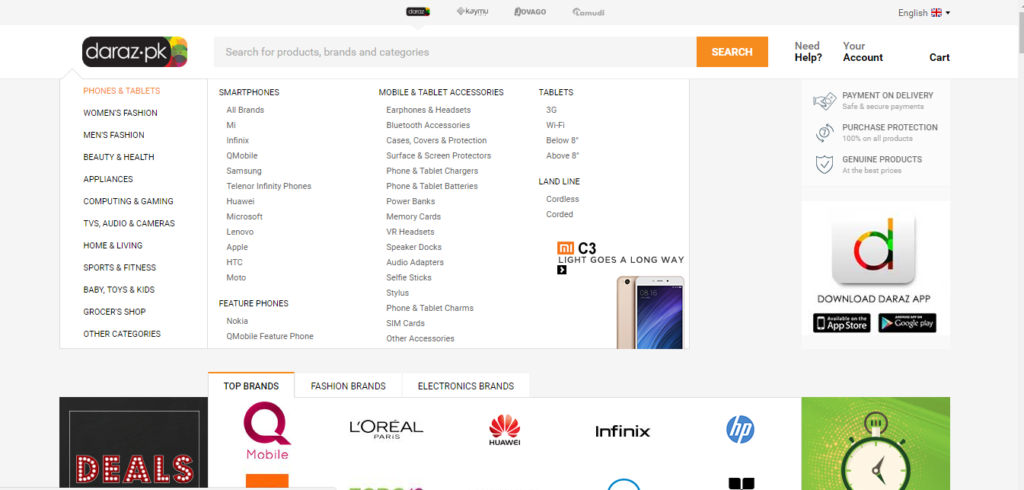 Kaymu.pk
Kaymu.pk is another cool shopping website  in Pakistan. A large variety of products are bought and sold through Kaymu.  They offer big promotions including hot deals and discounts which are not available anywhere else in the market. For the convenience of its users, it offers a range of facilities including a number of payment options of which Cash on Delivery is the most popular. However, this site also allows individual users to sell their products on its site as well while other like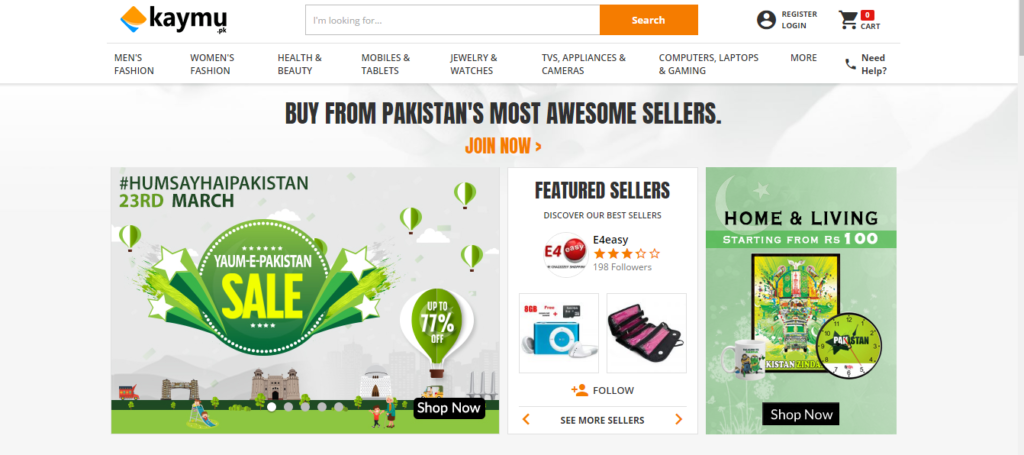 Thank you for reading our post. Leave your feedback in the comment section. Tell us which website you like or use the most and how was your experience with it.