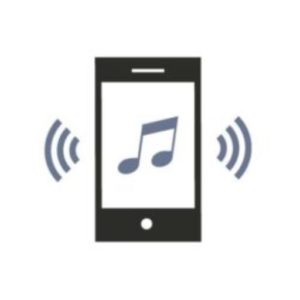 What makes your cell phone different and coolest among other ? Obviously the features which come along with phones such as wallpapers,themes and most importantly ringtones which certainly reveal about the owner's personality depending upon the ringtones being used by them. Well, we're not here to talk about personalization, but are here to talk about apps that let you personalize ringtones on your smartphone
However, the use of ringtones is now very common all over the world and people are now finding ways to download them for free. Though, with the advancement in technology many ringtones applications have emerged but not every app is reasonable. While going for a test using all ringtones apps i have come up with the best app known as "Mobiles Ringtones" that is providing access for users to their world of free ringtones for Android.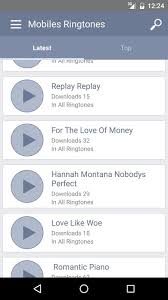 A well designed and organized app by Watermelon Tech with over 1,000,000+ downloads on Android cell phones, the app is related to their online website https://www.mobilesringtones.com/ with a upgrade version 1.23 on 18th January, 2017
You might find it quite hard to download your required ringtone but the tagging feature of this application has now solved your problem, you can now easily find a ringtone of your choice. Now whether the choice is to go for these amazing ringtones or whether to use those old sticky ringtones of your cell phone. This app is easily available at "Play Store" at your end giving you the opportunity to make your phone look impressive.
https://play.google.com/store/apps/details?id=com.watermelontech.mobileringtones